Our View: The Unresolved Dispute Around Kashmir Needs Urgent Mediation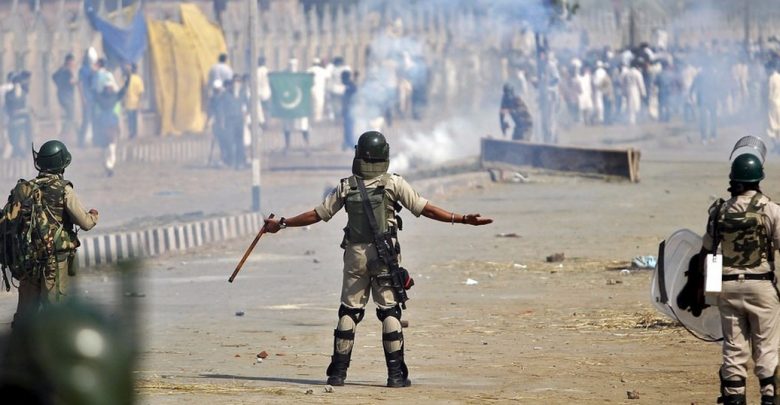 The issue of Kashmir has been unresolved for far too long and its current precarious situation should instigate urgent mediation. The UK could have a role here.
Kashmir is the territory that lies between the borders of India and Pakistan. Prior to the partitioning of the two countriesit was one of the states of India. India had been under British colonial rule since 1858 before it gained its independence in 1947. However, due to religious tensions Pakistan also formed as a separate state for India's Muslim population. The princes of the 650 states within India were allowed to decide which country they would belong to, a decision heavily influenced by their subjects. But Kashmir's Maharaja, a Hindu with mostly Muslim subjects decided to remain neutral, which has meant the territory has been disputed and subject to tensions ever since. Along with Palestine it is beholden to one of the longest running conflicts in the world.
Escalating hostilities and human rights abuses
Protest and violence in Kashmir increased in 2016 after Burhan Wani, a 22 year-old leader of armed group Hizbul Mujahedin was killed by security forces. This prompted the authorities in Kashmir to impose a series of curfews and shut down telecommunications and media. Along with closure of many educational establishments, the economy also took a hit and clashes started occurring in the territory.
Controversial weapons such as non-lethal pellet guns and chilli powder shells have been called into question. And by mid October 2016 it was noted that 91 civilians had been killed, thousands of people had been arrested and at least 434 people were detained without trial under the Public Safety Act.600 people have been blinded by the use of the pellet guns, and more than 6,000 people have been injured, many critical. There have also been unexplained disappearances as well as food and medicine shortages.
These tension extended beyond Kashmir however, to the respective governments of Pakistan and India as the latter accused the former of supporting pro-separatist armed militants. An exchange of fire between the two sides and further militant attacks raised fears of a serious escalation in hostilities and of a major terrorist attack on Indian soil.
The UK could act as a broker for peace and ensure human rights are upheld
Dialogue between the two sides are now at an impasse while military action continues. Flare ups have already occurred in 2018. A UN human rights investigation team has been denied entry to investigate potential grave human rights abuses and there is concern over the use of the Armed Forces (Special Powers) Act, which gives security forces immunity from prosecution.
Some international actors like the US encouraged the two sides to find a solution through dialogue although it does not take a mediation role.
And the UK's position is one of staunch neutrality. Since the escalation the standing government has iterated its position including by Prime Minister Theresa May during Prime Ministers Questions and by Conservative Minister Alok Sharma at a House of Commons debate.
The current position is therefore that the UK should not intervene or be a mediator and they are leaving it to the Governments of India and Pakistan to find a solution.
There are reasons for the UK to depart from this position. The UK has a vested interest in seeing peace in the region materialise. India and Pakistan are after all two nuclear states and escalation in hostilities between them could spell disaster.
The UK has good relations with both countries and through the use of diplomacy it could help facilitate discussions for a lasting solution, encourage India and Pakistan to allow a UN Investigations team into the territory and to persuade the Union government to suspend the use of the Public Safety Act and the Armed Forces (Special Powers) Act to ensure accountability for actions taken by security forces in the territory.