New Power Rising: Green Politics Stand out from the Divided EU Parliament Election?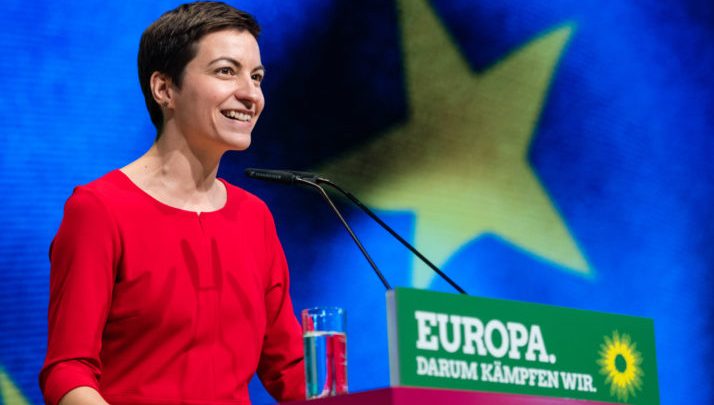 The green politics might stand out from the divided European parliament election. An Dutch MEP, Bas Eickhout, asserted that the green group has a good chance to determine the new majorities for the demand on green issues, social issues and rule of law. As the fragmentation of the EU parliament seems drawing apart people's focus, the green issue stands out from either right or left wing to a tendency for a united Europe.
The norther European countries are known for green supporters. Established on the green issue like climate crisis, sustainability, the green voters are inclined to pro-EU stance. Besides from the norther Europe, Bavaria can also be seen growing green power, where the green parties became the second party in such conservative German state. Followed by other parts of Germany, it was foreseeable that the green power rose.
(photo credit to: Politico Europe)
What do the green politics involve?
The green power stands for a more sustainable Europe. The green political group in EU Parliament is the Greens – European Free Alliance (EFA), which includes three known parties – European Green Party, European Free Alliance and European Pirate Party. The group has since 1999 gathered like-minded power from all around Europe forming the party to fight for environmental issues.  The national party in UK, Green Party of England and Wales, is also a member in European Green Party; whereas, the Scottish National Party and Plaid Cymru are members in European Free Alliance.
The green politics are not only based upon environmental issues but also putting forward a more neutral and centre perspective approach to social issues like immigration, refugee, human rights. As the Mediterranean security has been giving rise to geopolitical issues of migration and refugee. Support of green politics grows for its mild action toward it as some green supporters claimed that the EU has been torn between right or left while green power rose for its centre stance.
Ushering in the future?
Not just in northern Europe and Germany, green power has been rising up in Netherlands, Poland, Hungary, Italy, Austria and more. As some countries have been going through economic recession or political stagnation, green issues have drawn people's eyes. Climate policy is the first and foremost that the EFA group argues.  The EFA group states that they see problems and more active to offer constructive solutions.
Green party provides a pro-EU stance, a humane approach to migration and a clear position on sustainable environment. As some right wings were opposed to migration and harsh policy for refugee, fear is spreading around and making the EU divided. Monica Frassoni, co-chair of the European Green Party said that the greens put hope over fear and compassion over hate. With such stance and perspective, the green power has been gaining support from young professionals and urban voters. The green parties' young and energetic image as well as straight-forward style plant in the Europe's future in many Europeans.
Our View
ICRD is on the pro human right stance. Along with the green parties stand for mild approach to migration and refugee, ICRD also hopes for a more sustainability-focus environment and a better climate policy that gather Europeans to tackle with social and environmental problems.
Author: Yung Lin, Researcher at ICRD